Montego is a true South African family run company. It was founded by Hannes van Jaarsveld in 2000 when he started the Montego factory in Graff-Reinet. The company is now run by himself and his 3 sons and they employ over 250 people across the country.
In just 19 years Montego has managed to establish itself as the most popular locally produced (Proudly South African) dog food. They did this by manufacturing quality food at extremely affordable prices. Montego pruduced a modest 65 tons in their first month of operating. They now manufacture up to 200 tons in a 24 hour shift!
This Montego Dog Food review is just an overview of the company as they have too many brands to large to cover  in just one article. Below you will find a link to each of their brands.
The Montego Range
Montego have tailored their products to cater for all types of dogs. Below is a list of the 5 brands that are all manufactured by Montego:
Between each of the above mentioned brands, every dog owner will be able to find a dog food where quality and price are equally correlated.
Each of these ranges have kibble for puppies through to senior dogs. The size of the bags start at 2kg and go up to 25kg, allowing you to save but buying in bulk
Can you expect a quality product for your dog?
The company state that they commit to deliver safe, nutritious and delicious kibble for your furry friend. They have backed up this claim by becoming a member of the Pet Food Industry Association of South Africa (PFI), as well as having FSSC 22000 accreditation.
To be a meber of these bodies, there are strict standards that need to be adhered to in the manufacturing process of dog food.
This means that you can rely on the food being safe, nutritious and delicious for your pet!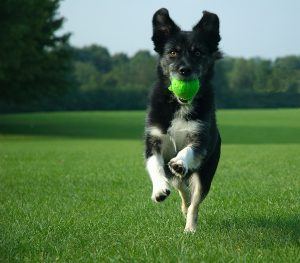 Only the best ingredients are used.
The great thing about Montego is that the recipes have all been derived in South Africa. What this means is that they have been tailored for our climate ensuring that your dog receives exactly the correct amount of nutrients and energy to thrive in our warmer climate. A lot of imported brands are formulated in areas a lot colder than South Africa have extra nutrients and fats that we do not need over here. This results in more expensive food with zero benefit to your pet.
Montego use the highest quality raw materials. They only use A-Grade materials that are classified as safe to use for humans. Being in the heart of the Karoo, they are able to source qaulity meat and crop ingredients from surrounding farms at at below market prices to use in the manufacturing of all the Kibble.
All of the Montego Brands included grain in their kibble until they launched their premium brand – Field + Forest. Field + Forest is a top end kibble that does not contain any

Montego has it all
Montego have very cleverly come up with products that suits all types of dogs and sizes. From small to large, young to old, you will be able to find a kibble that you can afford and your dog can live their best life. From a price-to-quality point of view, you will battle to find a better product outside of the Montego Family.