With over 50 years in the pet food industry, Royal Canin Dog Food are an established brand worldwide. They are best known for their obsession for caring for the health and wellbeing of your loved one by providing high quality Dog Food.
Life Stages
Royal Canin caters for the 3 standard life stages of dogs – puppy, adult and mature.
Specific Dog Breeds
There are kibble for the following sizes of dog breed:
Mini Breed – 4kg to 10kg
Medium Breed – 10kg to 25kg
Large Breed – 25kg to 45kg
Giant Breed – over 45kg
Royal Canin also has a 'Breed Range'. They have identified what specific breeds need in their diets and formulated kibble to give these breeds the nutrition that they require.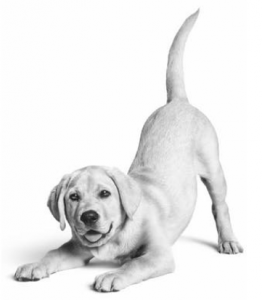 The dog breeds that have their own specific formulas are:
Golden Retriever
Labrador
Jack Russel
Boxer
Bulldog
Great Dane
French Bulldog
Chihuahua
Cocker Spaniel
Yorkshire Terrier
Dachshund
Beagle
Minature Schnauzer
Pug
Rottweiler
Poodle
Shih Tzu
The size of dog food bags range from 0.8kg up to 15kg.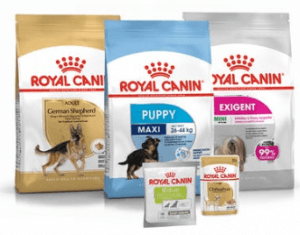 Where to buy
Royal Canin Retail range is available at most pet food stores around South Africa. You can also purchase the food online at e-commerce retailers such as PetHeaven.co.za and Takealot.
*  If you have any comments or questions, please leave them below and we will get back to you.