Product: Montego Classic
Price: Adult R449 – 25kg bag (R17.96/kg)
Cheapest Place to Buy: PetHeaven.co.za
Bag sizes: 2kg, 5kg, 10kg, 25kg
Range: Puppy, Adult, Senior
Montego Classic Dog Food Overview
---
Montego Classic Dog Food has fast become known as one of the more affordable dog food on the South African. For what is deemed as an entry level price, you will get a balanced, nutritious and highly digestible kibble for your dog.
*all below product details and ingredients have been obtained from www.montego.co.za
For all shapes and sizes
Montego Classic has specific ranges for puppies, adult dogs and older dogs. They have the following ranges:
Small breed puppy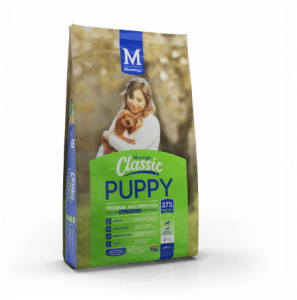 Large breed puppy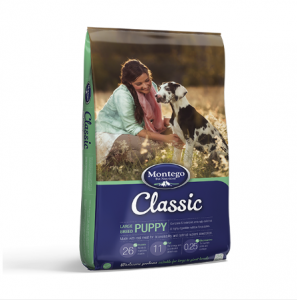 Adult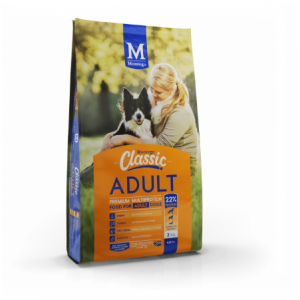 Senior
Each of these ranges are suitable for all breeds of dogs. Bags of dog food are available in 2kg, 5kg, 10kg and 25kg bags.
Analysis of each bite
It is important the the needs of your dog is provided for by the food they eat as this is the only source for them to get the nutrients, energy and fat that they need to thrive in life.
A typlical bite of Montego Dog Food includes:
Protein – 22%
Fat – 10%
Carbohydrates – 35%
Ingredients
Corn, pork meal, wheat bran, chicken meal, rice, animal fat, vegetable oils, salt, minerals (Potassium Chloride 2.5g, Zinc Hydroxychloride 75mg, Copper Chloride 2mg, Potassium Iodide 1.5g and Sodium Selenite 0.05mg.) and vitamins (Vitamin A 12 500 IU, Vitamin D3 1 250 IU, Vitamin E100 IU, Vitamin C 50 IU)
Corn – Corn is not just filler used in dog food. It does have nutritious value and is easily digestible, provided the corn is not in its original form as a whole grain. Corn is not the first choice to use as a base in dog food kibble. However it is an acceptable base to use that provides a suitable quality product at a an affrodable cost to the consumer.
Pork Meal – The name may have a negative connotation to it but it is a healthy protein additive to dog kibble. It is not pure pork meat. Rather it is a mix of left over pork products from the abattoir that are not edible for humans. All hhese by products are cooked together, dried or dehydrated, and then processed into a dry powder that is added to the kibble in the manufacturing process. Typically it contains 300% more protein than pork meat.
Wheat Bran – This is a good source of fiber for dogs and a welcome addition to dog food. It helps keep your dog regular – aka it helps your dog poop. It is the outer layer of grain that is removed during processing of wheat.
Chicken Meal – Chicken meal iis different from 'Real Chicken'. Real chicken is freash chicken skin and meat. Chicken meal includes chicken by products. It can include skin, meat, intestines and bone that are cooked, dried and groung into a powder. Chicken Meal is typically up to 300% more protein by volume than real chicken.
Animal Fat –  This is a by product of the rendering process, the same or similar process in creating meat meals. Animal fat is a broad term that does not state what type of animal was used. It could come from a range of animals and/or animal by products.
We will not breakdown any of the ingredients further down the list as they make up such a small part of the kibble that is highly unlikely to have an effect on the overall product.
It is worth noting that Montego Classic does not contain any soya or artificial colours and flavours.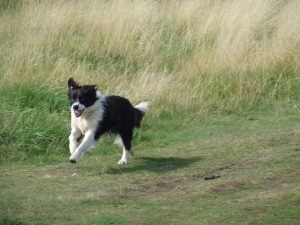 Where can you buy Montego Classic?
Montego is available at selected pet food stores and retailers in all mojor cities across South Africa.
You can also buy it online at www.petheaven.co.za, where you will receive up to R100 discount on your first order. You will also receive a further discounts if you setup a scheduled order.
In summary
Montego classic is a good quality dog food at a competetive price.